It all began with the color purple.
For clarification: The color purple, not the movie.
On and off, through out my life time, I've had a love affair with the color purple: Violet. Lilac, Lavender, Amethyst.
Never: Grape, Mulberry, Eggplant or Wine. Those shades are too dark and unwelcoming for me.
This year I've been updating my home in the suburbs. I've ventured into a beige world about five years ago and decided it was too, well beige. It was time to update the master bedroom.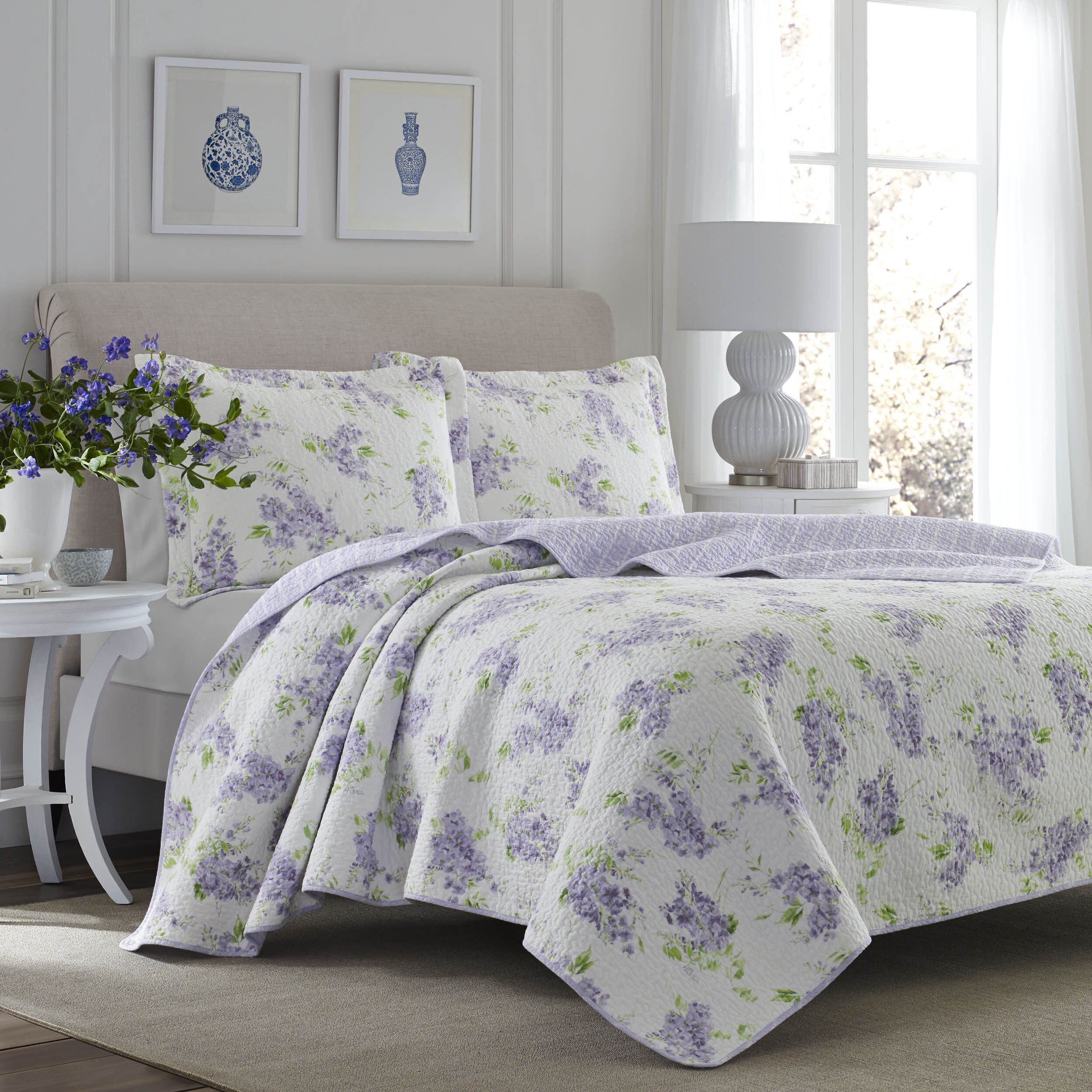 Hence, my color swatches and floral designs to locate the perfect draperies, bedding, throw rugs. . . candles, fragrance wax warmers, and a chair and ottoman. I decided on a dove gray chair and added a purple (with a touch of gray throw). I didn't want matchy-matchy, but the shades needed to depict elegance. I wanted a light airy feeling heightened by the French doors opening onto the patio.
Satisfied, I even located a collar, leash, and walking harness for Chanel in violet. This is when my husband began to ask me when school was going to be in session again.
Ummm.
Perhaps I was getting a little too fixated on purple. (I came to this realization after I painted my nails with purple polish).
I always become a bit of a baker when I write. Creativity flows forth resulting in an hour of gardening, listening to music, that sort of thing. Well, I wanted to try a new specialty tea.
Just when I thought I was ready to get down to a day of blogging and promo on my latest BWL novel, I discovered by tea kettle had scorched and slightly melted bottom.
Ummm.
Knowing my husband operates a gas stove like it's a Bunsen burner, I knew what had happened.
I was out of gluten-free table crackers and breads, so I'd just drive over to a Walmart and look at tea kettles too.
Sidebar: I am not a shopper. I shop like most men: I have a list. I run in purchase what is n the list and leave. My husband, on the other hand, examines every item, carries it around, puts it back, etc. Then he wants to go to a second store. (As you have guessed, we seldom shop together unless it is a big-ticket item.) I do however, shop online. Frequently (not excessively). Usually only during season-end sales or when I'm on summer and winter break.
So, back to the story. I located a lovely floral tea kettle, tea pot, and a 4-quart floral stove top cooking pot with a lid too. All on sale, all well made. All stamped beneath "Pioneer Woman".
Oh. This was unexpected.
I watch a few cooking shows but never "Pioneer Woman". Apparently, I'm the only one not familiar with the program.
No, I did not binge watch the show. I looked at an apple dessert receipt and something called Funeral Potatoes and saved both to iPhone for later reference.
Was that the end of it?
Of course not!
Walmart has a website you know. Walmart also has free, speedy delivery. (Remember the master bed room re-do? I shopped online at Wayfair and Overstock for all but the chair and ottoman.)
Connie purchased the Spring Bouquet 12-piece dinner set, storage bowls, 2 casserole dishes for the oven, salt and pepper shakers, and a few other misc. items.
This is getting a little out of hand. I'm adapting recipes (scones and Pioneer Woman's grits) to be gluten-free. I'm inviting family over this weekend too.
I was thrilled I located powdered peanut butter in the market when I went shopping.
I hate to shop, remember?
I actually went shopping (of my own free will) twice last week.
I'm becoming a suburban Culinary Artist, I realized.
An unwilling Culinary Artist.
I'm certain this phase will pass—soon.
My husband loved the pot-roast, Funeral potatoes, salad, and gluten-free dessert I served to dinner.
After hand washing my new casserole dishes this evening, it was time for a manicure.
My husband was pleased with my lilac shade of nail polish, too.
Happy Reading!
Connie Vines
Links to my novels:
https://books2read.com/u/mVZLor
amazon author central
https://www.amazon.com/default/e/B004C7W6PE?